"Art is about creating a myth, education is about unfolding the very same myth" (Eef Albers)
I have always loved language. Therefore, immediately after high school I studied Dutch literature and linguistics in the city of Utrecht before turning to music. Outside of Holland hardly anybody has ever heard of the poetry by Leopold, Martinus Nijhoff, J.C. Bloem, Lucebert and Rutger Kopland. I'm convinced that this would have been completely different, had they written their poetry in a more universal language such as English.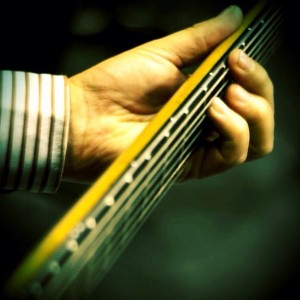 To understand what is said in words it is necessary to understand language itself. Words can be arranged into sentences, sentences into paragraphs and paragraphs into chapters. In doing so we can transmit our ideas to others. Grammar teaches us how to build sentences from single words. Grammar enables each one of us to learn foreign languages.
Music also is a kind of language. Single notes can be arranged into melodic phrases that in turn may be developed into a composition or spontaneous improvisation. For players and listeners alike, music is an all-consuming experience that makes us forget everything around us. The question how all of this can happen has always been highly intriguing to me.
Off course improvisation is also about: emotion, energy, interplay, intuition, being in the moment, connecting to the audience and many more things. Beyond a certain point the whole experience may surpass our own individuality. Being there is sufficient and more rewarding than any exact account of events could ever offer. Maybe it is best to say: magic can only happen when we let go of everything we have ever learned.
I teach jazz guitar and guitar technique at the Royal Conservatory in The Hague. As a clinician I have worked in numerous European and African countries.